Last month, I designed and illustrated a poster for Know Your City's World's Largest Sing-A-Long event. Here's the poster:


And here's a larger version of the main image (members of the crowd include a Where's Waldo type guy, an elf, Marge Simpson's hair, a cat, and someone throwing devil horns):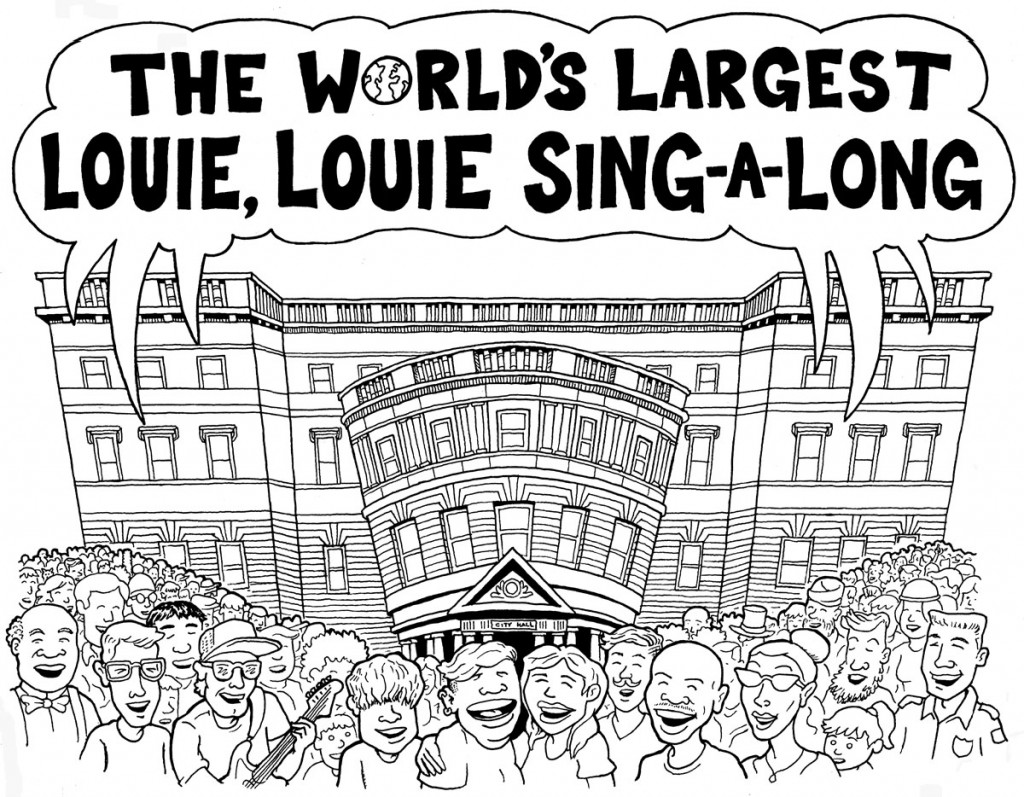 I didn't get a chance to make it to the actual event, but it was fun project to be a part of. I hadn't designed a poster in probably about 8 years, but it reminded me how much I enjoy doing it. If you need a poster made, hit me up at khris.soden@gmail.com.
Two years ago, my friend Drew Anderson started his website Millions of Hundred Dollar Ideas, or "MoHDI" for short. I ran into him one night, and he asked me to draw a burglar mask for him in his sketchbook. I did as he asked, and saw my burglar mask drawing up on his website a few days later along with, to my surprise, something to the effect of an announcement that I was the newest staff member. Drew's one of these guys who does not stop thinking, no matter what, and he's coming up with this constant stream of crazy ideas. One of those ideas was that I should quit my job and work for him on MoHDI. That never happened, but I did do a few illustrations for him over time. I've never really collected them in one spot, but I figured I should do something with them, so I've posted them below. The "khrissoden.org" on each of the images is a new addition that arose from the "Famous Sock Puppets in History" image; I get about 2000 image hits on that a month, and after a couple of years of that I finally decided that maybe I should advertise myself a bit.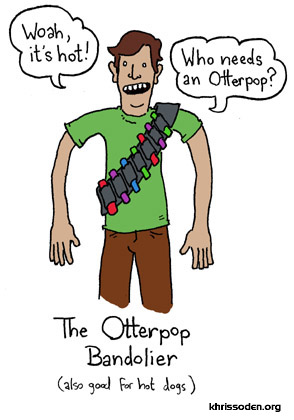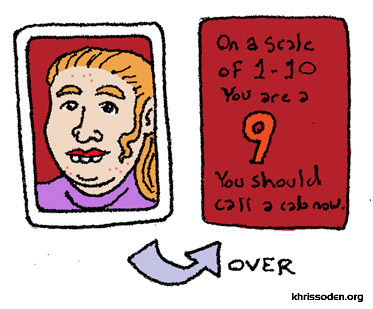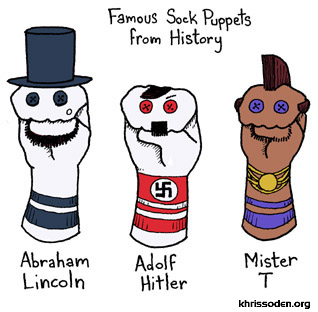 The next two aren't ones that I came up with, but were ones that I was requested to draw. I think that Drew submitted the "Securi-pee" (definitely not my idea) to a couple of invention contests or something: